Aljaž made a nice flight today with the Queen proto flying 132km to Croatia, landing at the sea near Novi Vinodolski. At the same time Urban was flying KING proto landing half way back home. Not much information jet except Aljaž track and Urbans track. Photos are folowing ...
Yesterday Aljaž was flying 173km OLC or 149.8km FAI triangle. Weather was not really favorable with occasional showers that he needed to avoid including some low altitudes on critical mountain passes. Aljaž said, that sometimes it was looking impossible to climb doe to the big cloud overcasts.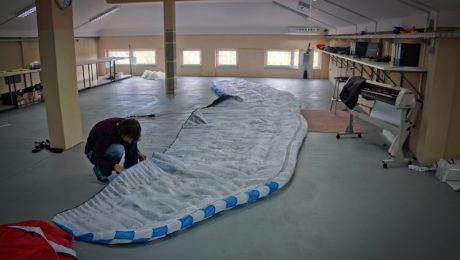 Here came nice weather just at the right time to test the new King proto. Some photos from production.