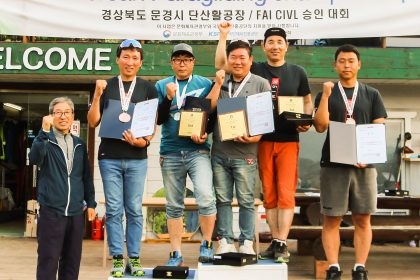 We are thrilled to announce that Jungman Choi and the Gambit team have once again showcased their exceptional skills in the Korean paragliding championship. With a remarkable performance, Jungman secured an impressive 2nd place finish in both the championship and the Korean league.
The intense competition drew top paragliding enthusiasts from across the country, making this achievement even more noteworthy. Jungman's consistent dedication and exceptional flying abilities have truly shone through, solidifying his position among the top contenders in the sport.
On behalf of the entire team, we extend our heartfelt congratulations to Jungman Choi and the Gambit for this incredible accomplishment. Their hard work, determination, and unwavering spirit have truly paid off. We are proud to have them represent our team, and we eagerly anticipate their future endeavors.